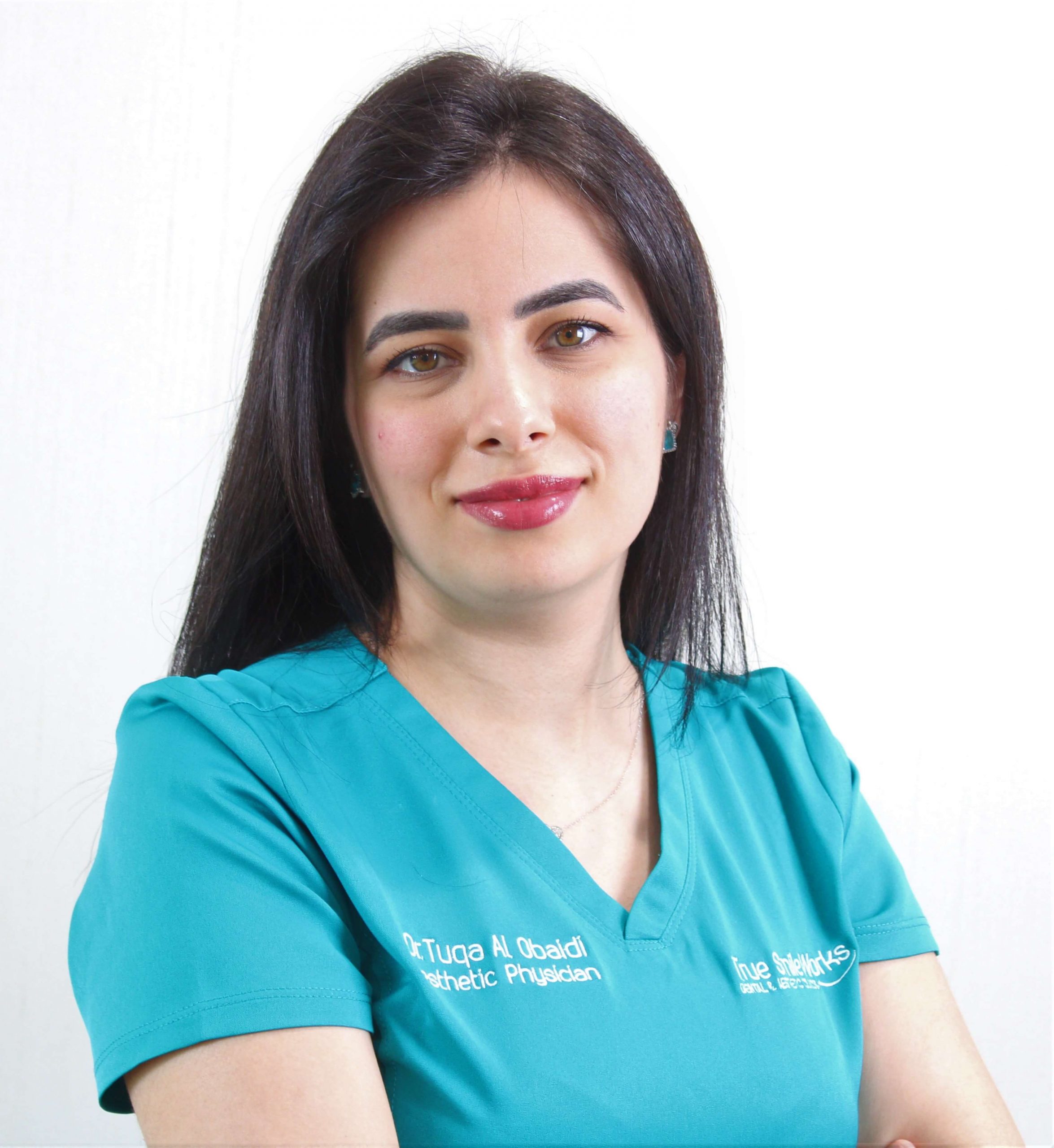 MBBS (Medical Bachelor and Bachelors of surgery), UAE AAAM (American Academy of Anti-Aging Medicine), USA
True Smile Works is a medical facility that provides high-quality aesthetic treatments. All our treatments are supervised by Dr. Tuqa AlObaidi, who graduated from the Ras Al Khaima Medical University in the UAE, with a degree in Medical and surgical doctor, MBBS, and have specialized in Aesthetic Medicine and Anti-aging. obtained her degree in aesthetic medicine from the American Academy of anti-ageing medicine – US, in addition to IV Therapy.
We have several packages to suit your needs – from individual treatments to multi-session packages at discounted rates for special occasions such as weddings or honeymoons – we have something for everyone.